Customer Testimonials

Leave your own review of Detective Coating using the links below!


Alex O.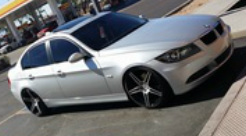 "Gotta say out of the 6 Coaters I've dealt with I've never had such and awesome treatment and professionalism and dedication to the job!. Justin went above and beyond to finish my $2000+ wheels on a timely manner and the packing for return was superb!!! Highly Recommended!!!!!"
---
Brian S.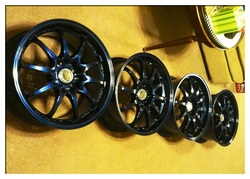 "Justin at Detective is doing it right! coated a couple sets of Volk racing wheels (not a cheap wheel that you'd trust to just anyone) as well as many valve covers.. get your parts coated with confidence!"

---
Cory C.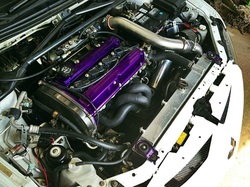 "I have worked with Justin a few times in the past and I would have to say by far the best coater ive ever seen, everything is slick, perfect, and affordable. He has every color you could think of and do any parts you want! His work is fast and east, just the way I like my ladies :)"
---
Henry B.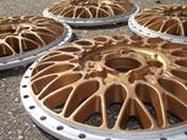 "Hey Justin just wanted to tell you how impressed I was with the wheels. I finally was able to get home and see them and I was really impressed with them. I didn't expect you would take the time to clean up the edges and back hub of the wheel and was surprised to see they looked brand new. Thanks for your attention to detail and great work! I will definitely bring more projects in the future and recommend you to others."

---
Jeff S.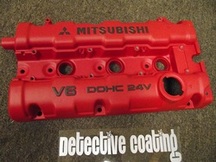 "Justin did a great job on my valve cover and a buddies. It looks perfect and really added a custom touch under the hood."
---
Joe R.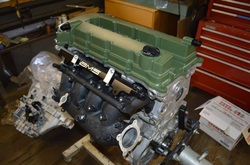 " I had three things PC'd by Justin. Not only are his prices great, but the quality is second to none. Shipping was extremely fast, and it's super easy to get a hold of him. I would recommend Detective Coating to anyone looking for a top notch powder coating that will last forever."
---
Johnny H.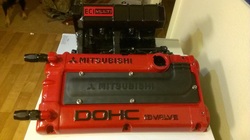 "I've dealt with Justin from Detective Coating a few times now and every experience was more than I could ask for. The prices were more than competitive and I always got quick answers to all my questions. Justin is very easy to work with when it comes to shipping your items to him and working out how you want your stuff shipped back to you. I can honestly say that this is the only powder coating business that I will ever use."
---
Samuel R.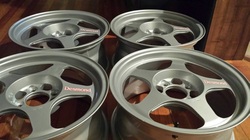 "Justin from Detective Coating has powder coated 2 sets of wheels for me both times amazing work. By far the best business and person I have dealt with. From 1-1,000 Detective Coating gets a 1,000,000,000 thumbs up from me."
---
Josh O.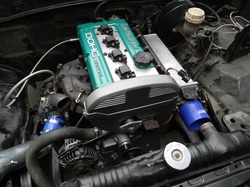 "I had some work done by Justin in the past. Two valve covers and some misc. engine bay pieces. The turnout and turn around time were amazing. He keeps you updated with pictures and gives you a fair price with a high quality product. He is willing to help you out with colors if you are unsure of what you want. I will never go anywhere else!"
---
Kyle D.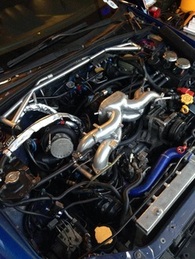 " I've had quite a few parts coated by Justin. His work is outstanding. Powder coating and ceramic coating are both extremely high quality. Turn around time is better than average and very much worth the wait!"
---
Louis R.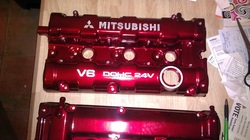 "Had a couple pieces powder coated and i must say best craftsmanship i ever had from a powder coater. Besides the amazing work,the artist stayed in contact with me every step of the way...and the turn around time was super fast.On top of it all i am a out of state customer. I could not be happier with choosing to go with detective coating. This is my number one choice for getting my parts powder coated..Sum it up... Amazing quality..customer service that goes above and beyond..fast shipping.. great price's....Thanks for making my ride turn heads...thank you Detective coating."
---
Paul M.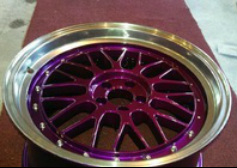 "I had work done by Justin first time after seeing the work that he did on my buddies rota grids in hyper blue. I decided to get my linea corse wheels done with the middles in illusion violet. They are one of the best looking wheels i have ever seen, and they keep coming up when Justin post something about his business. He most love them as much as I do. I would recommend Justin to anyone, he does the best work, want quality power coating Detective Coating, LLC is the best place."
---
Nicholas M.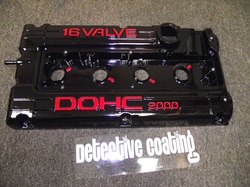 "So far I've ordered two products from Detective Coating, and each one has been amazing. The turn around time was very quick considering the high volume they normally have; but most notable was the job itself. The two-tone job I had one on a valve cover was amazingly done, and the edges were perfect. The ceramic coating I had done on a set of headers was smooth as silk. If you're looking for top-notch powder or ceramic coatings, and all at a more than reasonable price, well, Detective Coating is your end-all solution."




---
Leave a Review